Residential Recycling
To make recycling easier and increase participation, Midwest Fiber Recycling constructed a new $8 million state-of-the-art single-stream materials recovery facility at its Normal, Illinois location. The 86,400 square foot facility serves as a single-stream recycling hub for all of Central Illinois. Single-stream recycling allows recyclable materials such as paper, glass, cardboard, and plastic to be mixed or co-mingled in one container without being separated. With the capacity to handle all of your recycling needs, we encourage you to call 800-779-9677 to see how we can assist with your business's needs.
Acceptable Materials
Ever wonder what should and shouldn't go in your home's recycling bin? Check out this helpful guide to acceptable single-stream materials.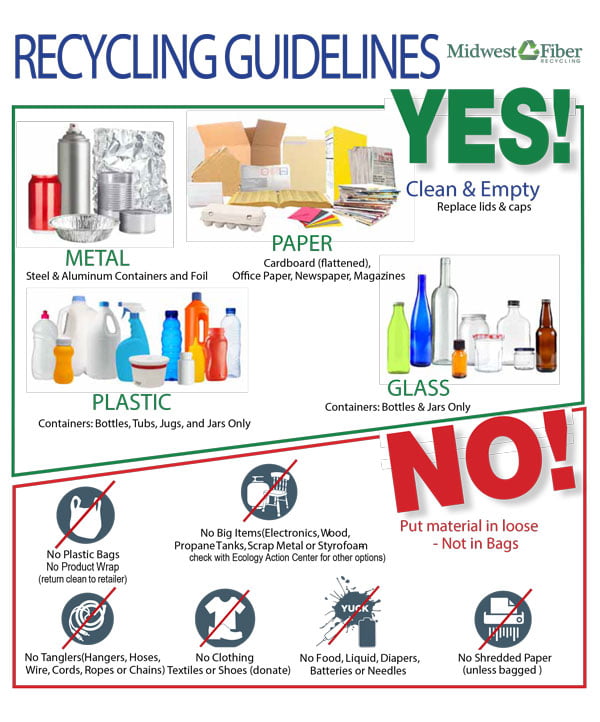 *If you can't find your materials here, they shouldn't go in the recycling bin
Easy Recycling Tips
Place items in recycling bin lose. Do not put in plastic bag
Flatten boxes
If plastic held a food-grade product, it is generally acceptable
NO PLASTIC BAGS. RETURN TO STORE OR REUSE
Call or contact a Midwest Fiber representative today to learn more!