About Midwest Fiber Recycling
For over 30 years, Midwest Fiber Recycling has been a leader in offering full-service recycling options. Midwest Fiber Recycling focuses on providing creative and effective solutions for its clients' recycling needs. Midwest Fiber is one of the largest service providers of recycling services throughout the region. They specialize in providing unique and cost-effective, customized recycling solutions for printers, distribution facilities, warehouses, manufacturing, plastic molders, and other generators of large amounts of recyclables that currently may be going to the landfill. Additionally, Midwest Fiber offers a material brokerage arm that helps generators maximize the value of their scrap by helping them market material directly to the mill.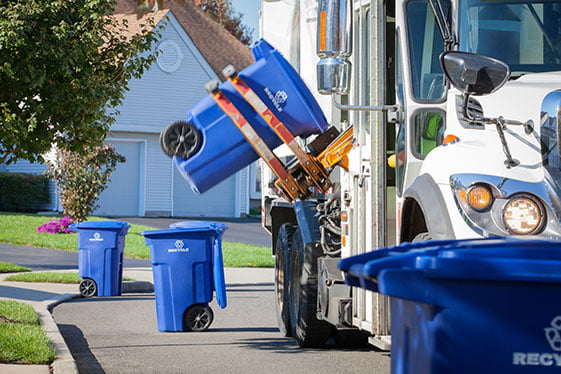 In  1990 when Ron and Linda Shumaker purchased Decatur Recycle Paper Company. Little did they realize this was the foundation of what would become one of the largest recycling operations in the Midwest.
Additional facilities have included the acquisition of Weyerhaeuser Recycling in Normal, IL in 2001.  In 2005, they opened a full-service collection and baling faculty in Peoria, Illinois. In 2011 Midwest Fiber constructed the largest single-stream material recovery facility outside of the Chicago area. 2013 brought the acquisition of the assets of Data Management in Terre Haute, Indiana, and most recently acquired Community Resource Recycling in Urbana, IL. 
What is now known as Midwest Fiber Recycling owns and operates in over 375,000 square feet of processing and warehousing space. We process and sell over 500 MILLION pounds of paper, plastic, cardboard, metal, and other recyclables. Midwest Fiber has a dedicated fleet of over 230 certified semi-trailers, and created over 180 full-time green jobs in Indiana and Illinois.
Company Values
The principles that guided the company when it formed 30 years ago continue to guide the company today. These inherent values include doing whatever it takes to meet customers' needs and exhausting all reasonable options, seeing the big picture when making decisions, and empowering employees to be part of the business decision-making process.
Midwest Fiber's leadership understands that our unique position of being a "pure-play recycler" and having no ownership in a landfill makes us different than others. Our mission is to help divert recyclables from the landfill and become a revenue stream for your business. Our industry knowledge and experience and multiple processing facilities allow us to offer unparalleled service.
The Future of Recycling
Thirty years ago, Midwest Fiber operated within a 100-mile radius of our first location in Decatur, IL. Today, we buy and sell paper and plastic in over 21 different states. In addition to relying on those domestic outlets for paper and plastic, we regularly ship material worldwide. We have become one of the first steps in the supply chain for manufacturing, as recycling is vital in conserving natural resources and is more efficient than having to mine, harvest, or manufacture new raw materials.
At Midwest Fiber, we understand that recycling is constantly changing. Over time, we have adapted to the needs of our suppliers and the markets. We acknowledge that plastics manufacturing is a growing industry, producing a large amount of plastic waste. We understand the need for plastic recycling and the importance of planning for the future. That's why we are continually investing our resources into helping find reuse markets for plastic materials. We have developed a network of businesses across the country looking for a large volume of recycled plastics to make into new products.